CABINET REFACING
Jewel Cabinet Refacing specializes in, you guessed it, cabinet refacing.
Jewel Cabinet Refacing has always been known for our excellence in craftsmanship when it comes to cabinet refacing. But sometimes cabinets are so old or worn out that it doesn't make sense to reface them. Not to worry. Jewel Cabinet, using their same high  standards, can build you a brand new kitchen or bath.
We build custom cabinets for the Minneapolis, St. Paul and surrounding areas and would be delighted to visit with you about your cabinet needs. Give us a call for more information. You can even submit some photos when you  fill out our online estimate form.
MOUSE OVER TO SEE AFTER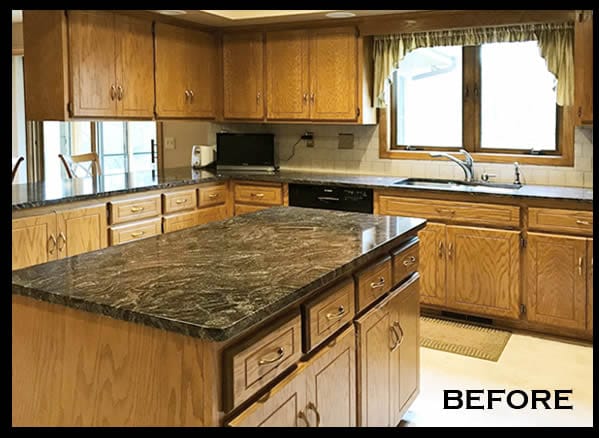 After